Practitioners At Hermitage Farm:
We are Healing Practitioners who are certified in healing modalities. We are passionate about helping others integrate self-healing to live fuller lives of spiritual integration of the mind, body, and spirit. 
The practitioners at Hermitage Farm are skilled in their area of expertise. Click on the practitioners name to learn more about their area of expertise. 
Dr. Lisa Van Getson  – APRN,DNP,FNP-BC. Healing Arts Practitioner and Workshop Presenter.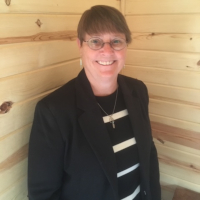 I am an Advanced Practice Registered Nurse, with a Doctorate in Nursing Practice-Family Nurse Practitioner Certification and have been practicing as a clinician for 40 years at Mayo Clinic, St. Mary's Hospital, Rochester, MN and have worked in Nursing Academia for 20 years. I have dedicated my profession to integrating western, holistic healthcare with Complementary and Integrative Health and Wellness. I have a particular passion in helping clients manage chronic illnesses, stress management, anxiety, depression, spiritual distress, and grief. I am Certified in: Mindfulness-Based Stress Reduction (MBSR), Mindful Leader, Mindfulness-Based Mind Fitness Training, Workplace Mindfulness Facilitator and Holistic Health Coaching. I offer a 4-part series of retreats in 'Mindfulness Meditation Practice'. In addition, I offer a retreat called 'Care of the Soul', which integrates how Food is Medicine. I am certified as an Advanced Practice Holistic Nurse and Nurse Coach by the American Holistic Nurses Association. I offer Holistic Health Coaching and Spiritual Guidance as an integrative approach to living with chronic illness. I also offer Energy Medicine and Reiki Healing to individual clients. I am grateful to be the Foundress of Hermitage Farm Center for Healing, Integrative Health Clinic, Inc, which opened in 2008. Watch video.  Click to Schedule Appointment Now 
Diane Anderson: Healing Arts Practitioner and Workshop Presenter.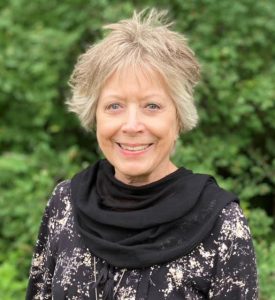 Diane Anderson, MS, RMT, holds a Master's Degree in Naturology and provides energy healing sessions that include Reiki, chakra clearing, extraction of trapped or displaced energies, and shamanic healing which involves removal of spiritual intrusions and recovery of lost soul pieces. Diane also provides holistic health coaching and spiritual mentoring to help you identify your best self and to live your life with joy and a greater sense of purpose.  
Everyone can benefit from energy healing, a holistic therapy that improves the health of the body, mind and spirit. Our bodies are complex energy systems that react to the world and circumstances around us. When energy becomes trapped in the body, it can manifest in a variety of physical and spiritual ailments. Reiki and other energy therapies support all types of traditional medical treatments. If you are experiencing stress-related conditions, fatigue, chronic pain, insomnia, or anxiety, energy healing can help to relieve these conditions and improve your overall well-being.
Shamanic healing works with the spiritual aspect of illness. A shamanic session may focus on the removal of spiritual or energetic intrusions or may center on healing soul loss that is the result of physical, mental, or emotional stress or trauma. Shamanic healing treats the root cause of illness and benefits every area of one's life. Spiritual healing increases self-awareness, vitality, and enthusiasm for life.
Diane also teaches Reiki and Shamanic Healing at Hermitage Farm. (See Calendar and Workshops for dates and information)
For additional information on any of these modalities, or to schedule a session with Diane: Phone: 507-269-0422.           Email: danderson@hermitagefarm.org  Click to Schedule Appointment Now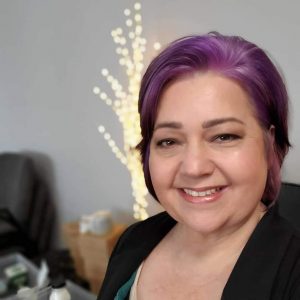 Tina Ridler, owner of Sage Wellness. Providing multiple healing therapies with a therapeutic touch, Tina's passion for 'Whole Wellness' – factoring in a person's body, mind, and spirit drives her service offerings. Tina specializes in pain & stress relief, muscle fatigue relief, trauma recovery, injury recovery, spa therapy, natural anti-aging beauty and body treatments. Tina has years of experience in the fields of health, medical technology, wellness, personal consulting, lay ministry, teaching, skin care, makeup artistry and cosmetology. Plus years of advanced training in massage and body work. Tina brings this foundation of experience and knowledge into everything she does. Tina is also a Covid-19 Long Hauler, works with and advocates for Post Covid patients, is fully vaccinated, and uses all advanced safety protocols against Covid -19 in her practice. Phone (507) 280 0300 Email:sage.rochestermn@gmail.com  Click to Schedule Appointment Now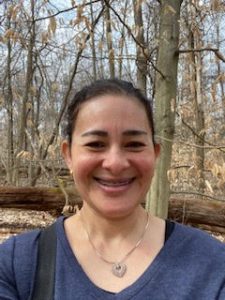 Dalia Elimam, MD: Healing Arts Practitioner and Workshop Presenter.  I was born In Egypt and raised in Germany and graduated from the Faculty of Medicine, Suez Canal University in Ismailia, Egypt, 1999 and completed my Residency in Pediatrics and Neonatology there in 2003. I received my Master of Science in Hematology 2003 and was appointed Assistant Lecturer of Pediatrics at the Suez Canal University (still current). I completed my PhD Thesis work in Medical Genetics at the University of Miami in Miami, FL in (2006-2010). The years 2014- 2017 were a turning point for me.  4 arduous and challenging years were filled with losses and grief and disabling health challenges. I embarked on a journey of self-discovery and further self-development seeking well-being, purpose and passion, meaning and wisdom of life. 
My work with children and my work in molecular and clinical genetics had always fulfilled my love for looking always beyond and under the visible. I have been always curious about the "why" and was searching for what lies beneath the unexpressed, the unspoken, the unseen, the root cause, the deeper meaning, and now the wisdom in our body and life.
Eden Energy Medicine made so much sense to me. It provided me with answers. It would explain me, relationships, health and disease and Life.  It empowered me and allowed me to accept and breathe and see the wisdom in what we are being gifted with in this life. It liberated me. EEM gave me wings. I became a certified Eden Energy Medicine practitioner and teacher.  I have found my new passion and purpose.
Email to schedule an appointment dalia.gamal@gmail.com
Dawn Marie Jacobson, MD: Healing Arts Practitioner and Workshop Presenter. Dawn is devoted to helping people find their personalized path to optimal health using a combination of western and eastern healing practices. She is an integrative physician at Parsley Health, offering convenient online appointments across California, Washington, Minnesota, New York, New Jersey, Virginia, and Maine. She also offers a series of Abundant Living programs and retreats for body-mind-spirit wellness and transformation.
Dr. Jacobson is a board-certified Preventive Medicine physician and an Institute for Functional Medicine Certified Provider. She is a graduate of the Fellowship in Integrative Medicine at the University of Arizona (started by Andrew Weil, MD) and received Ayurveda practitioner training through Maharishi Ayurveda (Fairfield, Iowa). She completed medical school at the University of Iowa College of Medicine and her Preventive Medicine residency at the University of California-San Diego Medical Center.
Email to schedule an appointment drdawn@dawnjacobsonmd.com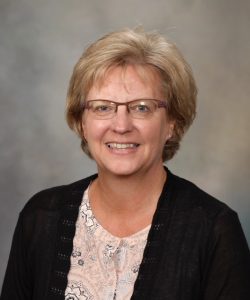 Susanne Cutshall, DNP, APRN, CNS, APHN-BC, HWNC-BC, NBC-HWC: Healing Arts Practitioner and Workshop Presenter. Sue is a certified adult health clinical nurse specialist with a specialty focus in Integrative Health and Integrative Nursing. She has a post graduate certificate in complementary therapies and healing practices from the University of Minnesota and is certified as an Advanced Practice Holistic Nurse and Nurse Coach by the American Holistic Nurses Association. She is nationally certified in Health and Wellness Coaching by the National Board for Health and Wellness Coaching. Watch  Video.  Call 507-206-9338 to Schedule an Appointment
Margaret Mulligan: Healing Arts Practitioner.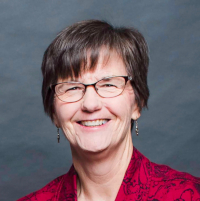 Certificate in Pastoral Ministry and Spiritual Direction. I am a Spiritual Director, a holy listener who creates a safe place to reflect, ponder and companion with you and your sacred story. Watch Video. Call 507-261-6504 to Schedule Appointment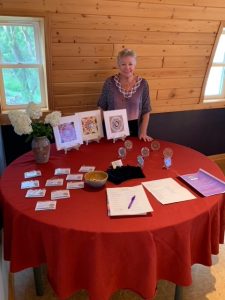 Dr. Gail Van Kanegan, DNP, FNP, APHN, Workshop Presenter. She has been a RN since 1982.  Dr. Gail's nursing education includes obtaining the following degrees: Associate in Science, Diploma of Nursing, Bachelor of Science in Nursing, Master of Science in Nursing, Family Nurse Practitioner, and Doctor of Nursing Practice.  Her nursing career transformed into holistic practice including certifications as an Advanced Practice Holistic Nurse, Whole Health Educator, Certified Eden Energy Medicine Advanced Practitioner, Faculty of Eden Energy Medicine, Reiki Master, Mediumship, Shamanic Practitioner, and Certified Art of Raising Frequency Practitioner,
Dr. Gail specializes in resolving the harmful effects of stress, which can produce imbalances in our Mind, Body, Emotions and Spirit that can lead to acute or chronic illness. She believes that chronic disease symptoms can be lessened, avoided, or resolved by working with the body's energies, and that energy medicine is integrative and complementary to all models of medical care. Dr. Gail has an infinite love for Chakras, The Five Rhythms, Meridian and Grid energy balance.  She has a private Energy Healing practice for treatments and has presented over a thousand seminars & workshops on Holistic Health to Health Care Professionals, Holistic Healers, and the public. 
Dr. Gail will see clients at Hermitage Farm when she is in Rochester offering a workshop.
Email: healing@drgailV.com  Website address: www.healing@drgailV.com  
Phone: 507-244-1994
Marie Neher: Workshop Presenter.–
Certification in Reiki.  I am a healing arts practitioner offering Reiki, Shamanic Healing, soul retrieval, and space clearings. Call 507-993-6819 or email: marieneher@gmail.com to Schedule Appointment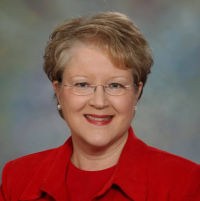 Kathy Zarling – APRN, MS, CNS-BC:Healing Arts Practitioner.  Kathy is a Clinical Nurse Specialist. I have worked with patients during the acute phase of their chronic illness. I am currently providing Health Coaching for individuals who want to make significant changes in their lives in order to reach and maintain wellness. Call 507-398-7036 to Schedule Appointment