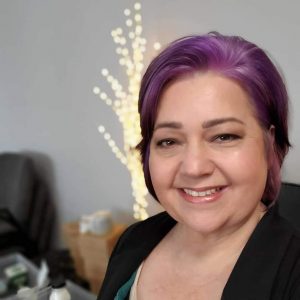 Tina Ridler : owner of Sage Wellness
Providing multiple healing therapies with a therapeutic touch, Tina's passion for 'Whole Wellness' – factoring in a person's body, mind, and spirit drives her service offerings.
Tina specializes in pain & stress relief, muscle fatigue relief, trauma recovery, injury recovery, spa therapy, natural anti-aging beauty and body treatments.
Tina has years of experience in the fields of health, medical technology, wellness, personal consulting, lay ministry, teaching, skin care, makeup artistry and cosmetology. Plus years of advanced training in massage and body work. Tina brings this foundation of experience and knowledge into everything she does.
Tina is also a Covid-19 Long Hauler, works with and advocates for Post Covid patients, is fully vaccinated, and uses all advanced safety protocols against Covid -19 in her practice.
Popular Services with Tina include:
Massage Therapy
Infrared Therapy
Neuromuscular Cupping
Fibro Treatments
Immune Boost/Lymphatic Treatments
Therapeutic radiant heat therapies and body wraps.