Hermitage Farm Clients and Workshop Participants
2023 COVID Vaccine and Mask Requirements
Hermitage Farm Center for Healing follows all COVID-19 infectious control recommendations from the U.S. Centers for Disease Control and Prevention (CDC). All Healing Arts Practitioners at Hermitage Farm are fully vaccinated and have received the COVID booster.
We encourage our clients and workshop participants to receive the COVID vaccine and booster. Wearing a mask at any event or individual treatment session is optional.
If you have any COVID-19 related symptoms: fever or chills, cough, shortness of breath or difficulty breathing, fatigue, muscle or body aches, headache, new loss of taste or smell, sore throat, nausea, vomiting or diarrhea in the past 72 hours, please notify us to reschedule your appointment or cancel your registration if you are attending a workshop.
If you have had any exposure to COVID-19, please test for COVID-19 prior to attending any appointment or event at Hermitage Farm.
Thank-you for your thoughtful considerations of these guidelines. 
Welcome To Hermitage Farm
Is your life out of balance?
Hermitage Farm Center for Healing Integrative Health Clinic, LLC provides Complementary and Integrative Healthcare. Healing Arts Practitioners at Hermitage Farm are professionals who are licensed and certified in a variety of healing modalities and treatments. Workshops and retreats are also offered.
Chronic illness and spiritual distress brings imbalance to daily life. Integrating chronic illness management with complementary health can help empower the client to bring healing to daily living. The purpose of providing healing modalities and treatments is to help clients bring balance and wellness to their lives.
Integrating healing practices into the spiritual journey can eventually lead each of us into that inner space of peacefulness, healing and place of wholeness. Healing is a process that often requires companions to guide and mentor us throughout the journey.
Join us at Hermitage Farm in transformation and healing of your illness story. Re-create your story into a story of health, balance, wellness and peace.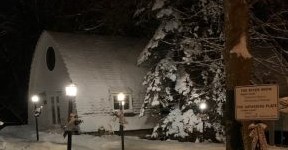 Treatments and Practitioners
We are Healing Practitioners who are certified in healing modalities. We are passionate about helping others integrate self-healing to live fuller lives of spiritual integration of the mind, body, and spirit. 
See description of Treatments and Practitioners to schedule an appointment.
Workshops
The mission of Hermitage Farm Center for Healing, LLC is to provide Integrated Complementary Healing therapies.
These workshops will provide individuals an opportunity to deepen their spiritual healing and to create Inner Peace.
Our Hours:
Appointments for Individual Healing Modalities:
Monday – Friday 8am – 6pm
Evening Appointment – call for availability
Evening Programs:
Monday – Friday 7pm – 9pm
Workshops/Retreats
Saturdays 8am – 9pm
Closed Sundays
Energy Healing Clinic
Hermitage Farm Center for Healing Integrative Health Clinic offers several energy healing modalities which help to manage stress and living with chronic illness. 
We offer an Integrative approach to wellness, prevention, and management  of chronic illness.
Monday-Friday's
8:00 a.m. to 6:00 p.m  by appointment only.
We were featured in The Post Bulletin on October 9, 2013. Click here for complete article.