Kathy Zarling, MS, APRN, CNS-BC, NC-BC-TTS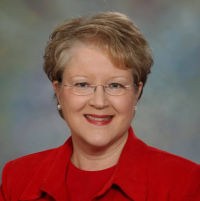 Kathy is a board certified adult health clinical nurse specialist and has spent 44 years in acute health care, at the Mayo Clinic, in Rochester, MN, working acros
s the continuum of care with cardiac patients and their families.
She has worked with patients during the acute phase of their illness and now she is coaching individuals, who want to make significant changes in their lives, to reach and maintain wellness.
Kathy also holds board certification as a Cardiac/Vascular Nurse, a Cardiac Rehabilitation Nurse, a Nurse Coach, a Certified Holistic Stress Management Instructor, and she holds Mayo Clinic certification as a Wellness Coach and a Tobacco Treatment Specialist.  
She has completed her Second Degree Reiki training and is working to complete her Reiki Master.
Kathy's passion is to assist individuals to make the best health care decisions for themselves so as to live life to the fullest.   
Kathy is a health coach at the Hermitage Farm Center for Healing in Rochester, MN, as well as being a member of the WOW coaching faculty. Additionally, she is a Parish Nurse, and is active in several professional national organizations.