Erica Thibodeaux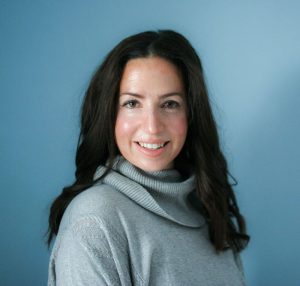 Erica Thibodeaux is a licensed professional counselor (LPC) who received a Master's degree in Professional Counseling from Winona State University and is licensed to practice in Minnesota and Wisconsin.
She is trained as a Mindfulness-Based Stress Reduction instructor, a health educator, and workshop facilitator. She also has experience working at the university level as an instructor and program developer.
She has traveled extensively and resided in Ghana, West Africa, as a Peace Corps volunteer. These cross-cultural experiences and immersions have influenced her and impacted the way she approaches therapy and healing.
A note from Erica: I'm committed to your personal growth and empowerment. I've helped individuals go from a stressful life to a successful life by assisting them in creating balance and wellness.
I use transformational techniques to motivate and encourage individuals to shift their mindsets to finding true passion and discovering their authentic self.
I work with people experiencing anxiety, depression, anger, addiction, guilt, shame, stress, trauma, chronic pain, disease, feelings of emptiness, and/or feelings of longing for something more.
I work with teens experiencing issues related to anxiety, depression, body image disorders, insecurity, doubt, social frustration, adoption, trauma, and identity.
I use creative and empowering methods to evoke client-centered transformation and that provide individuals, couples, and families with tools to take away with and use over their lifetime. Some of the methods I use are: body-centered therapy, focusing, mindfulness-based cognitive behavioral therapy, stress reduction, and creative arts.
I've helped families learn to communicate, work through difficult stages, identify and resolve unhealthy patterns, and reach healthier and happier dynamics.
I've helped couples learn healthy relationship skills, build strong partnerships, reconnect with passion, and overcome communication problems.
In workshops, I've helped folks to find their way into incredible healing and transformation.

I'd be honored to support you in making intentional change in your life as well.