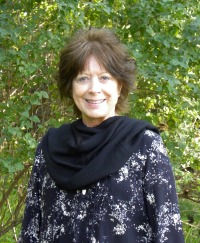 I am a healing arts practitioner and teacher. My practice includes Reiki, Energy Medicine, Shamanic Healing, Holistic Health Coaching, and Spiritual Mentoring. My own experience with energy and spiritual healing can best be described as an awakening to Divine Consciousness and Universal Oneness. When we develop a harmonious relationship with all things, it creates a sense of peace and balance in our lives.
My vision is to create peace, balance, and healing in order to raise the universal consciousness and to serve the highest good of the planet.
I help empower individuals to transform their lives by expanding their awareness and helping them to discover their own personal power and sense of purpose. Together we will identify your personal healing needs and design effective treatments and programs that will provide the greatest results.
Your energetic healing session may begin with a simple test to detect energy blockages, imbalances, and trapped emotional energies. By removing blockages and balancing the flow of energy in the body, you will regain an overall sense of vitality and well-being.
Shamanic healing provides soul empowerment through spiritual healing that may include extraction of unwanted energies, soul retrieval or power animal retrieval.
I offer the following treatments:
Reiki

Energy Medicine

Chakra Clearing and Balancing

Shamanic Healing

Holistic Health Coaching
I offer the following classes and workshops:
Reiki I, II, III, Master/Teacher

Introduction to Shamanism

Angel Blessings… Communicating with our Heavenly Guides

Power Animals and Journeying
Specialized Programs:
7 Steps to Reimagine and Recreate Your Life


For more information click here

Spiritual Mentoring


For more information click here
Click here for information on Reiki
Click here for information on Shamanic Healing
Peace and Blessings to all.

For Information or to schedule an appointment: email Diane Anderson or call 507-269-0422

Diane Anderson, a Healing Arts Practitioner and Reiki Master/Teacher for Hermitage Farm has been published in the Reiki News Magazine, Fall 2008, Summer 2015, Fall 2015, and Spring 2017.
View articles here:
Awaken to Divine Consciousness
Earth Healing Ceremony
Reiki Altar
Reiki in the Garden
Hermitage Farm is very grateful for Diane's contribution in sharing her knowledge and expertise!