Diane Anderson
To Schedule an Appointment: email Diane Anderson at danderson@hermitagefarm.org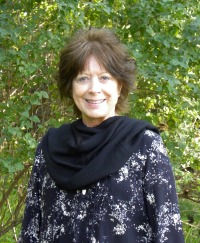 I am a healing arts student, practitioner and teacher. My practice includes Reiki, Energy Medicine, Shamanic Healing, Holistic Health Coaching and Spiritual Mentoring. My experience with energy healing can best be described as an awakening to Divine Consciousness.
 This has been an on-going process that has manifested over time as an expanded awareness of vibrational energy, relationship and oneness. The focus of my practice is to help others to awaken to the awareness of Universal Oneness, where we experience a harmonious relationship with all things, bringing a sense of peace and balance into our lives.
My vision is to create peace, balance and healing in order to raise the universal consciousness and to serve the highest good of the planet.
By using love-based healing paradigms, my desire is to help empower individuals to transform their lives by expanding their awareness to the true nature of their being and to connect deeply with their spiritual helpers and all life forms. Embracing spiritual consciousness releases energy blocks and allows healing to take place within the individual while contributing to the expanded consciousness and healing of the earth and all beings.
I offer the following classes and workshops:
Reiki I, II, III, Master/Teacher
Introduction to Shamanism
Angel Blessings… Communicating with our Heavenly Guides
I offer the following treatments:
Reiki
Energy Medicine
Chakra Clearing and Balancing
Shamanic Healing
Holistic Health Coaching
Specialized Programs:
7 Steps to Reimagine and Recreate Your Life
For more information click here
Spiritual Mentoring
For more information click here
Click here for information on Reiki.
Click here for information on Shamanic Healing.
Click here for information on Bone Readings.
Peace and Blessings to all.
For Information or to schedule an appointment: email Diane Anderson at danderson@hermitagefarm.org.
Diane Anderson, a Healing Arts Practitioner and Reiki Master/Teacher for Hermitage Farm has been published in the Reiki News Magazine, Fall 2008, Summer 2015 and Fall 2015, and Spring 2017
View articles here:

Awaken to Divine Consciousness
Earth Healing Ceremony
Reiki Altar
Reiki in the Garden
Hermitage Farm is very grateful for Diane's contribution in sharing her knowledge and expertise!